Public design
Handbook for working innovatively in public administration
What's in the book?

An introduction into innovative work
The book enables you to quickly and easily put new, effective working methods into practice. It provides the necessary basics for developing results-oriented, needs-based public innovations, regardless of whether these innovations are visible products and services or invisible structures and processes.

A step-by-step overview
The book guides you through the different phases of an innovation process that has been specifically designed with public administrations in mind. From preparation and team building, to research and brainstorming, to the development and testing of suitable solutions, the book offers a step-by-step guide on how to work in a way that is both impact- and evidence-based.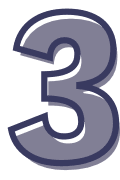 Comprehensive collection of methods
One major component of the book is its extensive collection of templates and working documents tailored to the needs of public administrations. They explain various innovation methods, describe what is needed to apply these methods, detail how to actually implement these methods, and highlight what results can be expected.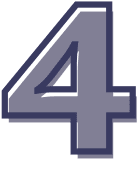 Do-it-yourself instructions
The book is aimed at people who work in or with public administrations and organisations. It contains the necessary tools to be able to carry out innovation processes independently and without external help. We have made sure that this book is self-explanatory and enables people to act based on their own initiative.
The book's approach
Impact-oriented
Understanding the status quo, revealing blind spots, generating target knowledge, developing for the common good
Human-centered
Qualitative and quantitative research, proceeding empathically, transforming affected groups into active participants
Evidence-based
Decision making based on data and findings from theory and practice, thinking and acting critically
Design-led
Visualization, prototyping, testing, error tolerance, iterative processes, experimental space
Multi-perspective
Interdisciplinary or interdepartmental cooperation, generating understanding between different fields of expertise, diversity through accessibility
Co-creative
Joint knowledge generation, structured involvement of various groups of stakeholders in the development process
Public designers
The handbook is the result of a collaboration between CityLAB Berlin and Politics for Tomorrow.
Editors
Joshua Pacheco
Benjamin Seibel
Authors
Caroline Paulick-Thiel und
Henrike Arlt mit
Bettina Köbler
Download & Order
You want to shape change in public administration? Unfortunately, this book does not yet exist in English. However, you can download the PDF here as a German PDF.
You work in or with public administration? To order the printed book, please fill out this form.
More about innovation in public administration.
Stay informed about new content, future offers, events or opportunities for further education.