About the project:
The Kiezlabor takes the prototypical approach of CityLAB Berlin out into the neighborhoods: housed in a container converted into a Tiny House for digital transformation, it provides a platform and a playground for your ideas in the city! We welcome anyone who would like to face up to the challenges of the present – both big and small – by developing bold ideas and sustainable visions for the future, making the most of the potential offered by digital tools. CityLAB Berlin provides its own tried and tested toolbox, filled with methodological expertise and experience of innovation and participation processes, as well as lots of real-life examples to provide the necessary inspiration and enable first-hand trial-and-error. Under the motto "Without you we're just a container", the Kiezlabor invites you to participate and exchange ideas in the neighborhood: it's a future lab and workshop, a platform, an interactive exhibition and a network meeting all at the same time – as well as being a great place to get a cup of coffee!

Who's involved?
The Kiezlabor is a project of CityLAB Berlin and the Technologiestiftung Berlin, with special support from the Senatskanzlei, and is being implemented as part of the digital and smart city strategy Gemeinsam Digital: Berlin. At the same time, we do not want to claim the Kiezlabor for ourselves exclusively, but would like to share it with other representatives from civil society, science and administration.
Who's it for?
The Kiezlabor is for everyone! It doesn't matter if you're young, old, digitally savvy or not: the main thing is that you have a bit of time to spare and are curious to find out more! The aim is to try and reach out to places and people who haven't yet seen so much of the work being done by CityLAB Berlin: we want to get out into the neighborhoods while also demonstrating the potential of prototypical thinking and working, showing how this can be effective in a local context.
What has happened so far?
Currently, the Kiezlabor is undergoing technical development and content design. At the same time, our team is already planning its first outreach trips in our first year.
So you can start looking forward to numerous events and formats as we breathe life into the Kiezlabor project – and we very much look forward to hearing your ideas!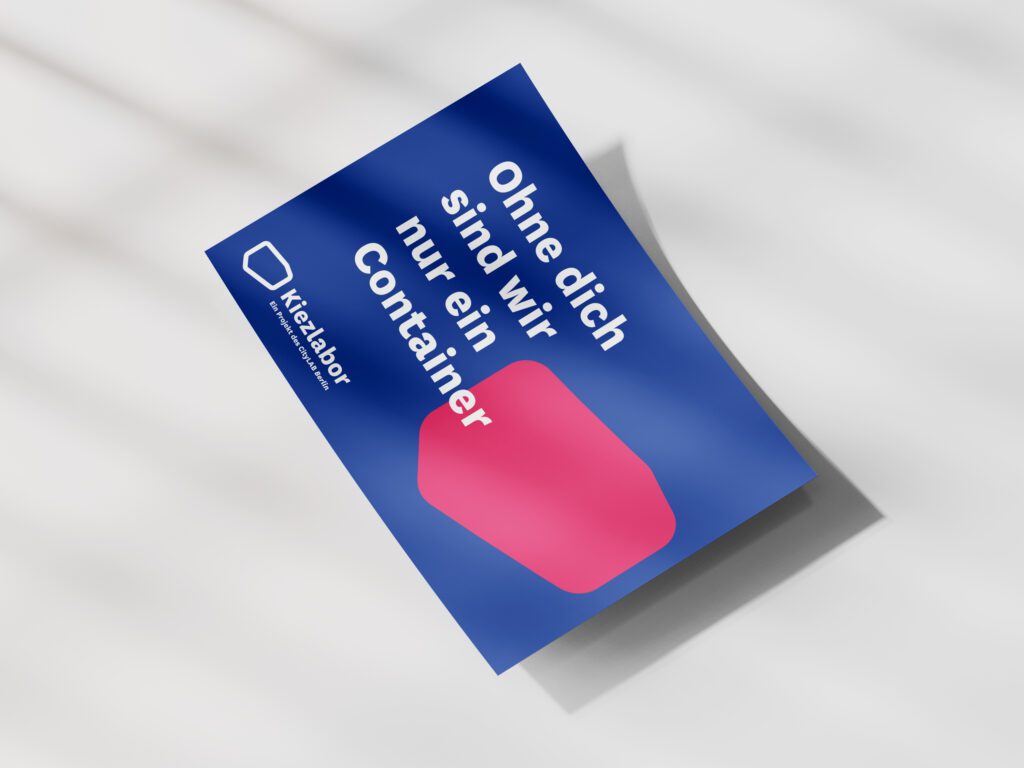 What are the next steps and planned missions?
The first version of the Kiezlabor will be designed and implemented on a step-by-step basis by the end of May. Here we're going to be collaborating closely with designers and engineers. This will be followed by a practical test run.
In the course of 2023, the Kiezlabor is expected to open its doors at five locations in Berlin, where it will remain for between one and two weeks at a time. During this time, a variety of event formats will take place on site which will involve local residents and neighborhood initiatives meeting up with public administration. The local context is crucial here: the aim of the Kiezlabor is not just to work with the neighborhoods but also learn from them, offering a forum for dialog on residents' local needs and challenges.
Initial plans include locations in Treptow-Köpenick, Neukölln/Tempelhof, Lichtenberg and Friedrichshain-Kreuzberg. At each of the sites we will choose a theme and then plan the program to fit the theme. Details to follow!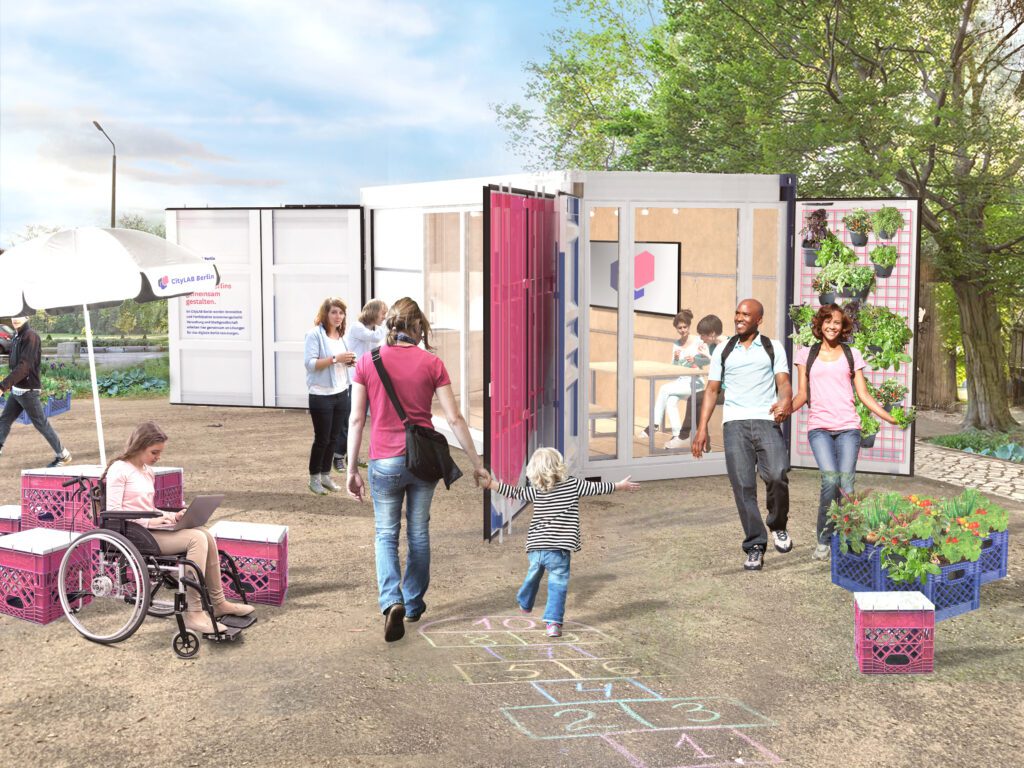 How can I participate?
Your organization, your company, your initiative and you are interested in working with us at one of the planned locations? You need an event space, a workshop opportunity or a meeting room during the time we are with you? You have an idea for a collaborative event in the Kiezlabor, where we work out solutions for Berlin together with residents?
At this site, we will publish the topics for each location in a timely manner. Feel free to contact us with suitable proposals for events, workshops, exhibitions, participation, etc. for a specific location by answering a few questions in this contact form. We will be looking forward to hearing from you!
Contact