What's the connection between Jakarta and Berlin? Since 1994, the capital of Indonesia has been one of Berlin's 17 twin cities worldwide. And city twinning involves not just a lively cultural exchange but also reciprocal visits at the political level to promote cooperation in a wide variety of areas.
In June 2022, CityLAB Berlin received a delegation from Jakarta and Bangkok as part of the EuropeAid project "Smart Change", which is run collaboratively by the Berlin Senate Department for Economics, Energy and Public Enterprises and the Jakarta Smart City Unit. The program aims to promote mutual exchange between the three cities in the field of smart cities, with each presenting its own ecosystem so as to enable future cooperation in the field of sustainable urban development.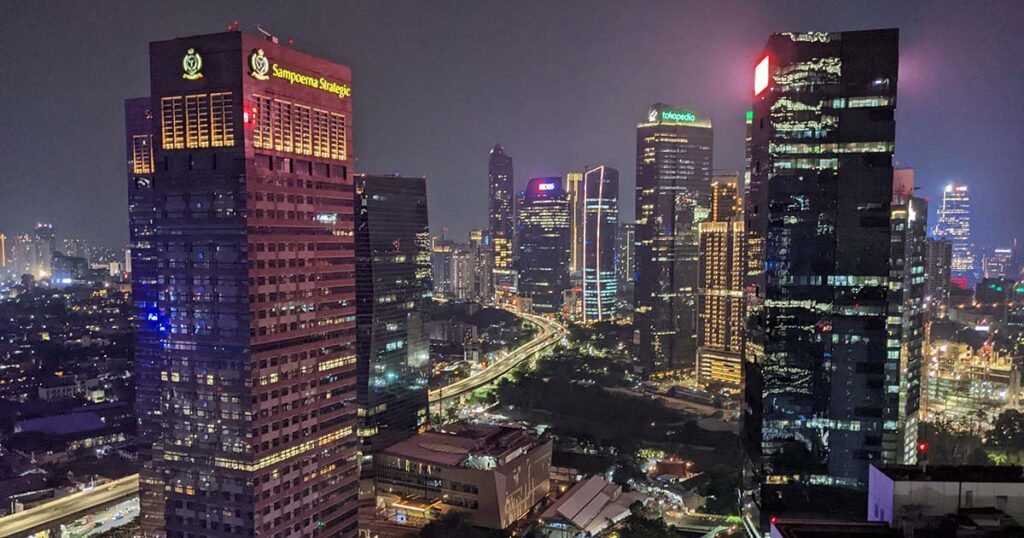 The return visit to Jakarta was scheduled for two months later and CityLAB got to participate as well. What were the most intriguing insights and what was particularly memorable? Join us for a review of our trip!
Contested housing: a community founds an action alliance – with initial success
A kampung – Indonesian for urban village – is a residential community made of a number of traditional villages. In contrast to modern urban development, kampungs are often organized on a more informal and self-determined basis. People support each other, which creates social and cultural added value for all residents.
In the case of Kampung Akuarium, many of the residents have lived there for decades but they often have no official proof that the land on which their house stands belongs to them. This led to an existential threat of displacement by private-sector investors who acquired the land, leading to the destruction of the homes of as many as 2,000 people.
In an often strenuous process that lasted several years, an action alliance of local residents, the Bangkit Mandiri Akuarium Cooperative, was able to win the right to their homes. Together with the Jakarta administration and a private real estate group, a project is now being developed for social housing: unlike the traditional ground-floor kampung houses, this will involve residences being built on multiple floors. However, definitive rights of abode have yet to be decided on and doubts remain as to whether the kampung residents will in fact be able to continue to live there in the long term.
Our delegation was given a very personal and extremely inspiring presentation by members of the cooperative and a participating architect as an introduction to the project. Beforehand we were given a warm welcome by residents in the form of a dance performance by local children. Afterwards we got to visit one of the buildings that was already inhabited and find out more about the building complex – which for many residents is a whole new form of coexistence.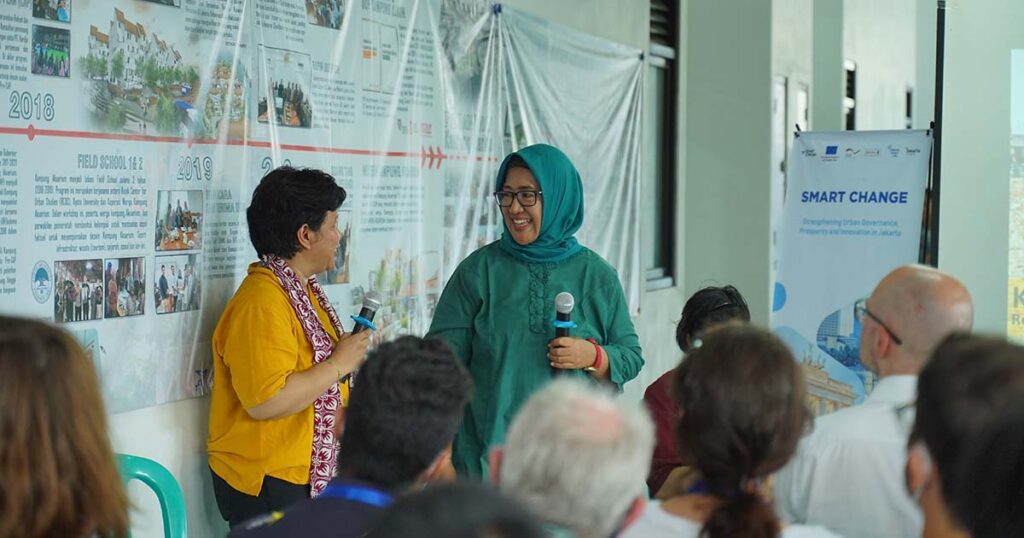 And who knows: perhaps the initiative of the Kampung Akuarium residents has contributed to the fact that the Jakarta city administration is now more actively engaged in cooperation and dialog with civil society.
Tapping into civic participation as the key to solving problems
Another highlight of our trip was the Urban 20 Mayors Summit Side Event. Here we had the opportunity to find out from experts Jan Ramos Pandia, Alvaryan Maulana and Puspita Dirgahayani about their research and concepts relating to inclusion and human-centered problem solving.
We share their understanding that digital transformation based on human-centered problem solving can only work with citizen participation on a bottom-up basis by supporting problem identification by diverse actors and testing insights in an experimental setting. What we were particularly able to take away from this experience is the need for participation formats to create authentic neighborhood spaces that foster serious and meaningful interaction.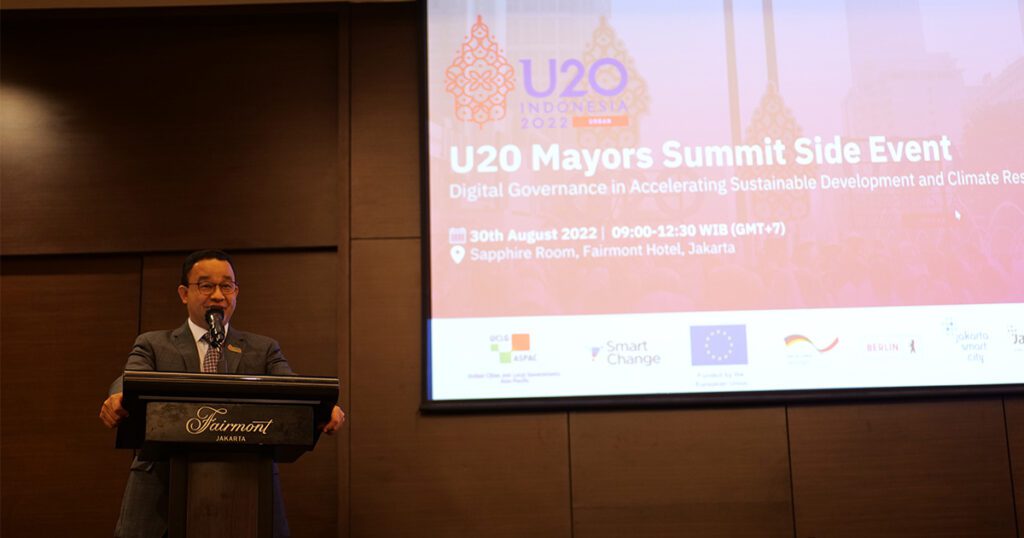 Mobility challenge: regulating traffic for 10 million people
One issue we also engaged with a lot was public transport in Jakarta. In the course of our stay, we were able to explore Jakarta from different angles and using various means of transportation – from buses and subways to cabs and walking: this gave us some idea of what it means to plan a sustainable mobility concept for nearly 10 million city residents.
Although Berlin and Jakarta face the same challenge in terms of reducing private motorized transport to the benefit of climate protection, the starting position in Jakarta is quite different. Unlike Berlin, where public infrastructure has existed since 1902, the first subway in Jakarta didn't go into operation until 2004. In addition, the whole issue of infrastructure and mobility is very much viewed from an economic perspective, and less public funding is available for the implementation of infrastructure projects.
The Jakarta Future City Hub is currently being established to address these and other challenges, During a joint visit with the State Secretary for Engagement, Democracy Promotion and International Affairs, Ana Maria Trasnea, we got to take an initial look at the premises that are under construction– and we were most impressed by the location and the concept of the place. It was especially pleasing for us to hear that CityLAB Berlin served as a model for the conception of the new hub and that many ideas from the Berlin visit had been incorporated into the structure.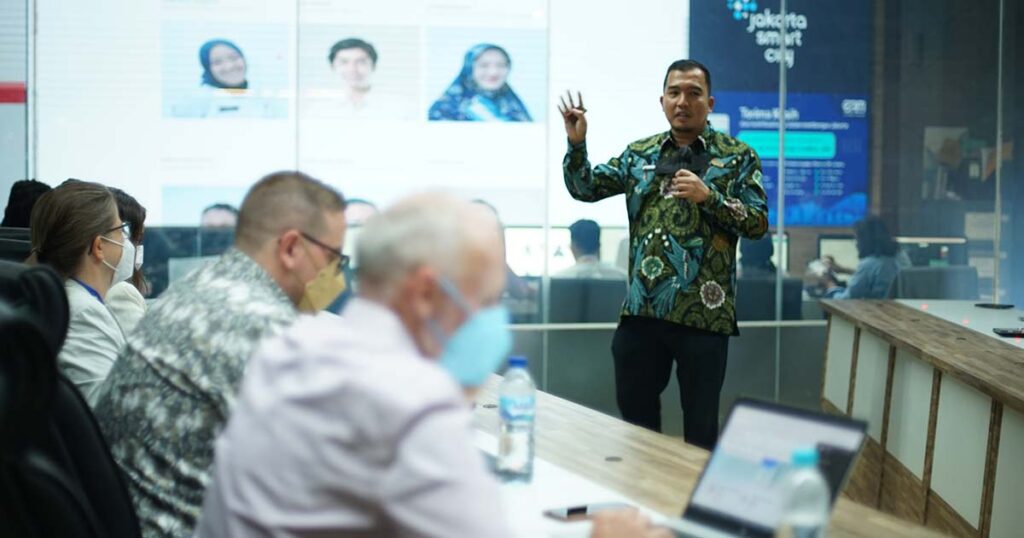 Our visit to Jakarta showed us once again that we still have a lot to learn from other cities along our way to Smart City Berlin, but by the same token, we also have a lot that is of value to share with others. So we at CityLAB very much look forward to the next get-together and until that time, we'll be following further developments closely.