What's the issue?
In many areas of the Berlin administration, large amounts of data are collected and stored relating to various services – but there's no uniform method of presentation. By organizing design sprints, we supported the Office of Statistics (AfS) and the Senate Chancellery in creating a central dashboard solution to be used in various administrative areas and contexts. This will make data presentation simpler while at the same time enhancing accessibility and cross-administrative collaboration.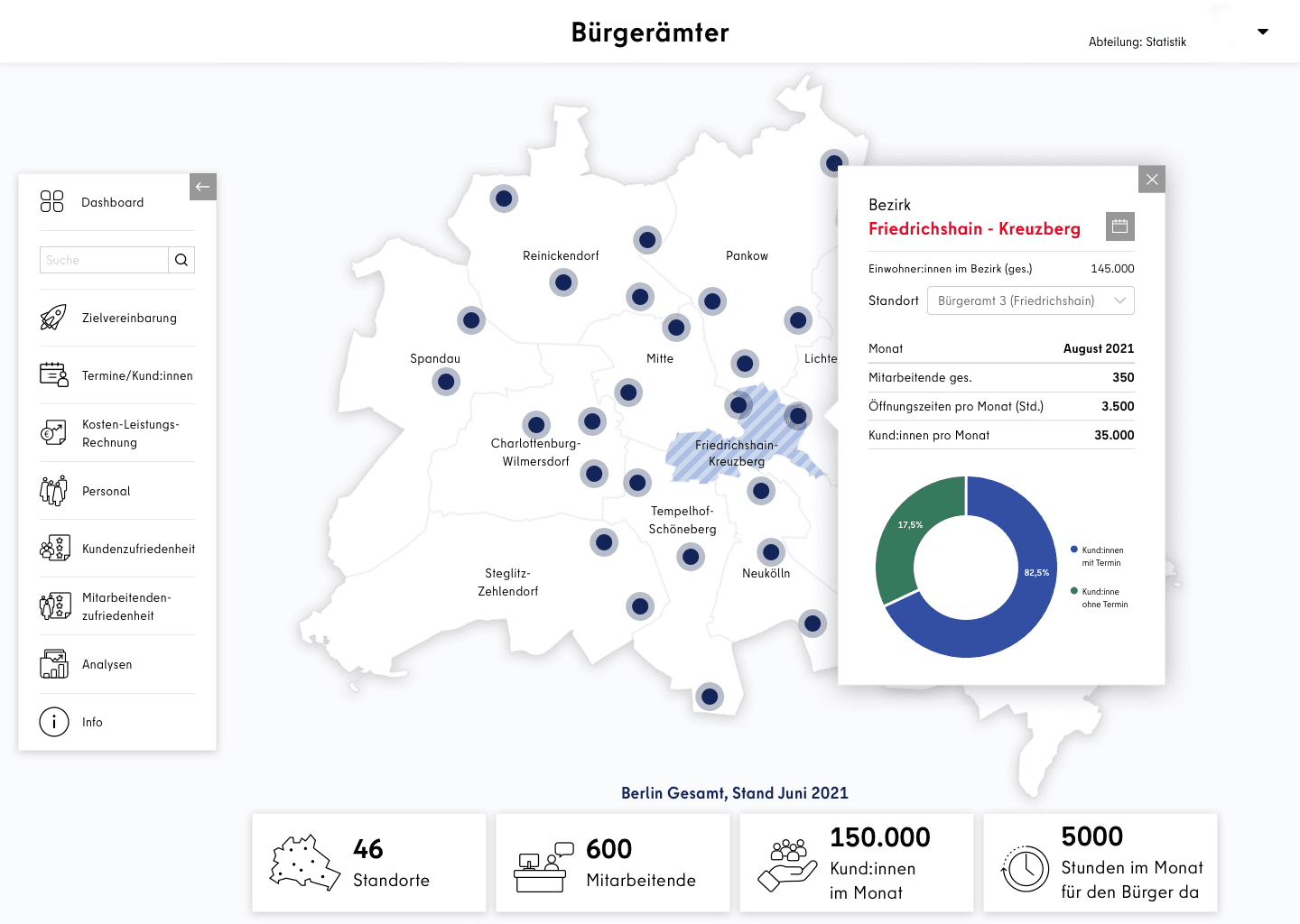 What we're doing?
The first workshop aimed to gain insights into the workflow used at the Citizens' Services Monitoring Office of the Senate Department for the Interior and Sport by creating a user journey; also, stakeholders and users were identified and user requirements prioritized. For this purpose, scenarios were developed to prepare people for the topic and the workshops.
The second workshop focused on the structure and design of the dashboard.
Where do we go from here?
The workshops also served as a template for the Office of Statistics to develop and carry out workshops of their own. CityLAB is still providing support but has now handed over responsibility to the Office of Statistics.
Who's involved?
Office of Statistics
Senate Chancellery
Senate Department for the Interior and Sport
CityLAB Berlin
Contact
Project Manager: Tobias Witt