Radbahnflow is coming to town
No Berlin summer would be complete without the Summer School at CityLAB Berlin! Genuine open hardware enthusiasts and coders know that this is our absolute golden rule which we always stick to. That's why this year, for the fourth time, we opened our doors to students who are eager to experiment. The Summer School is an open, experimental and interdisciplinary event in which students get the chance to spend an extended period of time tackling the real-life challenges involved in digital urban development.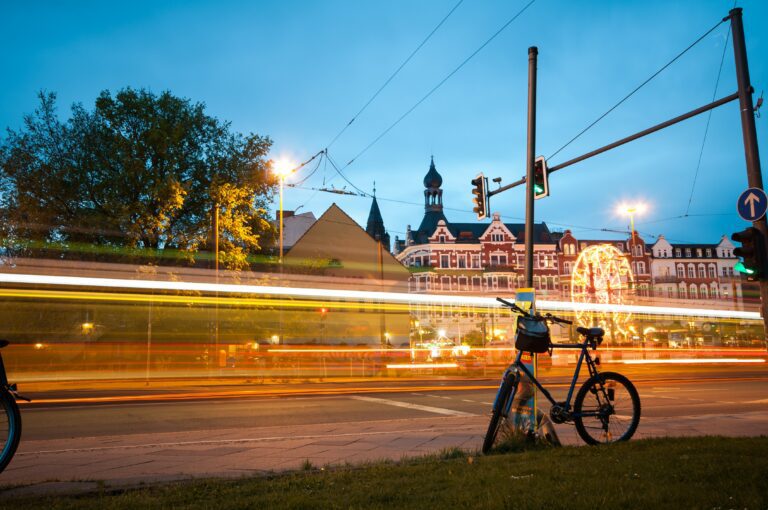 There was certainly no speed limit when it came to the spirit of research and discovery at this year's Summer School. Under the motto "Open Source meets Green Wave", students from HTW Berlin supported by Prof. Dr. Olga Willner (HTW Berlin) and Sara Reichert (TU Berlin) got to grips with the bicycle lane infrastructure at the living lab bicycle track Reallabor Radbahn, located directly under the viaduct at Görlitzer Bahnhof. Technologiestiftung Berlin – especially CityLAB – and HTW Berlin are already running several fascinating projects such as the startup FixMyCity and the research project EdgeCity that are looking to develop innovative solutions for digital infrastructure in urban spaces. One intriguing approach is that of the living lab bicycle track project entitled Reallabor Radbahn project concerned with the future of cycling – the perfect challenge for this year's Summer School!
The challenge: Radbahnflow
The challenge to students: to jointly develop the Green Wave assistant "Radbahnflow". Efficiently phased traffic lights (the so-called "Green Wave") help road users get where they're going more smoothly and safely.

"The idea for Radbahnflow in Berlin was inspired by the open-source project Leezenflow in the city of Münster. It essentially consists of a few components that are capable of displaying all the required factors. Mind you, given all the very different individuals and their needs in the city, this is no straightforward affair: one person wants to get from A to B quickly, another is looking for entertainment and a third may want to engage in learning in a public space! What would you display?" – Sara Reichert, TU Berlin
With the help of workshops and keynote talks, we got together to try this in Berlin, too – drawing on methods such as physical computing, machine learning on microcontrollers, and living labs, as well as the momentum of the Smart City Strategy.
Sara Reichert: "The students had a particularly large number of challenges to tackle at the Summer School this year, and they were very confident and resourceful in doing so – whether the business IT specialists with their bold approach in getting to grips with the hardware, or the supply bottlenecks for the material required on site that had to be dealt with." Divided into four groups, students explored different facets of the topic.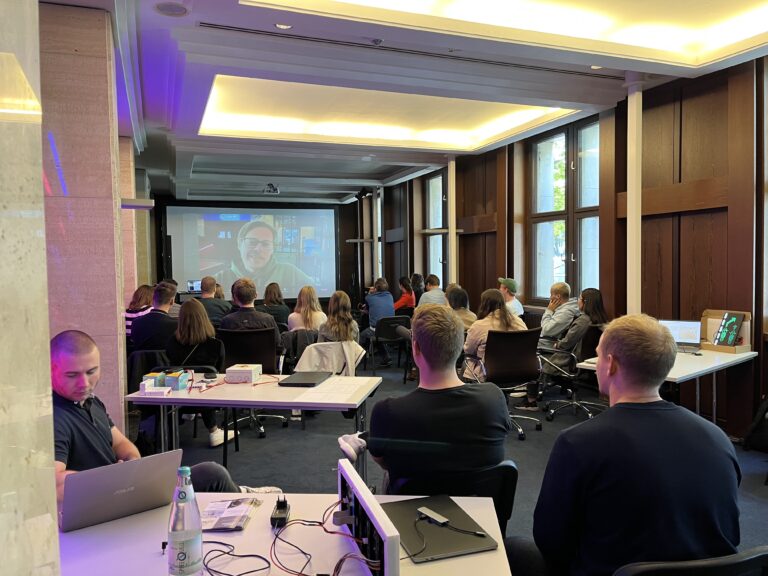 Five groups, three prototypes, one goal
Countering gridlock on the information superhighway: the "Netzwerkis" group identified network coverage problems along the test route and developed a prototype for power supply and internet access. You can find out what tricks they came up with to prevent technology theft in the project documentation (available soon). The link to the project documentation is here.
Doesn't anyone here have a cycling license?! The group "Road rage was yesterday"looked at how technical aids could be used to brush up on bicycle etiquette. These include LED-equipped panels designed to provide guidance on correct overtaking. Berlin's traffic is well-known for its challenges. Signals for cyclists are to be designed appealingly so as to enable everyone to reach their destination more safely and without stress. The link to the project documentation is here.
No matter how we get around in city traffic: guidance and up-to-date information are crucial to swift progress. The group "Urban Compass" believes firmly in this principle and presented a digital information board showing important information about nearby districts, sights and public transportation links. This could potentially save a road-user having to glance at their smartphone every now and then. In addition, the system maps the duration of green and red traffic-light phases. All these ideas make cycling that bit safer and reduce the number of interruptions to the flow of traffic. The link to the project documentation is here.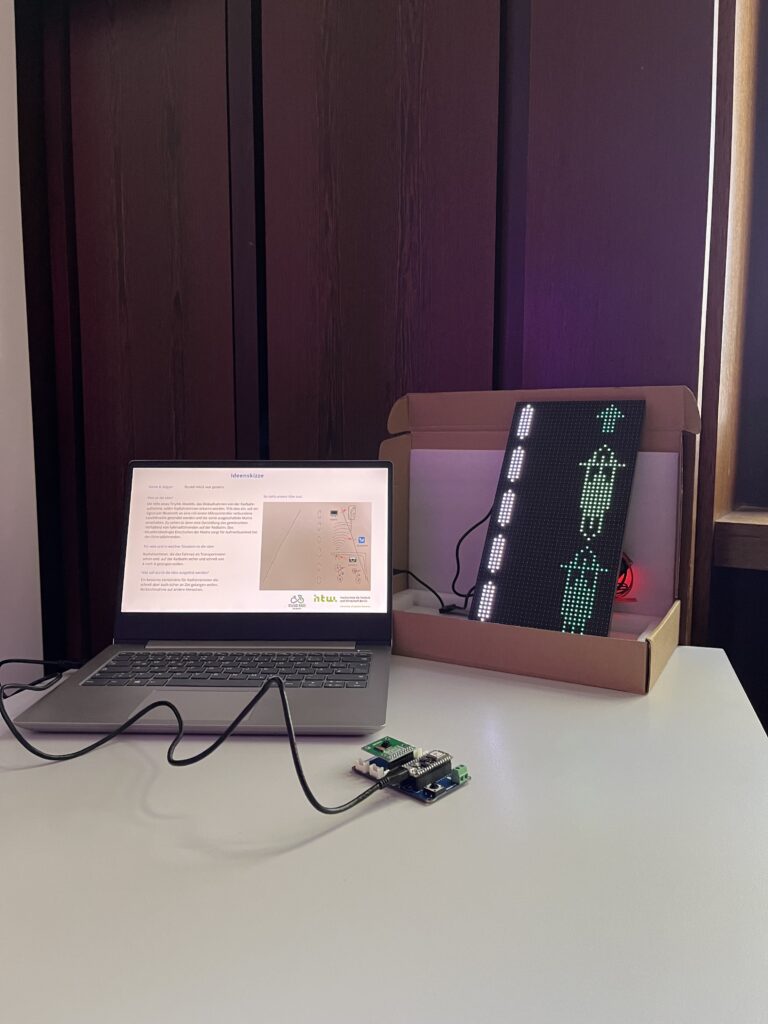 It turns out that even in the short time of just under two weeks, practical ideas and initial prototypes can emerge that can benefit the entire urban community. Ingo Hinterding, Product Lead at CityLAB, captures this in a nutshell: "We look forward to the energy of Summer School every year! A willingness to experiment, a sense of curiosity and the clash of different disciplines always gives us a great impetus and new perspectives in the CityLAB team."
As Prof. Dr. Olga Willner (HTW) says: "The joint Summer School run by CityLAB Berlin, Reallabor Radbahn, TU Berlin and HTW Berlin was an absolute highlight. I'm really excited about the results and I can't wait to see my students' prototypes soon – on site, right by the Kotti!"
Keep your eyes open when you're next out and about on your bike – you might spot one of the prototypes that's been developed. The prototype "Radbahnflow" will be on show at our exhibition at Platz der Luftbrücke 4!