The following article appears with kind permission of future4public and was published there on 5 May 2021.
CityLAB Berlin, a project run by Technologiestiftung Berlin and funded by the Berlin Senate Chancellery, is an innovation lab involved in developing prototype digital solutions for the city of the future. One key target group is urban society, so participatory projects are developed and tested with people from this group. For example, interested citizens can use the Giess den Kiez website to find out about which trees in the city need watering, adopt a tree of their own and join the community in providing them with the water they require. Another project is Digital Vereint, which provides Berlin volunteers and associations with free open source infrastructure in the form of software for video calls and group chats, as well as providing workshops and other information to help them pursue their activities digitally.
The second focus area is administrative innovation, and this is where the Prototype Workshop program comes in. In close cooperation with the Berlin ITDZ (IT Service Center), digital prototypes are being developed to help replace hundreds of small-scale IT processes in the Berlin administration in the medium term. In addition to digital prototypes, the Prototype Workshop team focuses on the sustainable transfer of methodological skills in digital administration and makes recommendations for improvements. The approach is based on agile working methods and the CityLAB Berlin design process: here, prototypes are developed iteratively and in close consultation with the stakeholders involved. For this purpose, CityLAB Berlin is offering a series of workshops in which challenges, actor constellations and needs analyses are recorded, potential solutions are evaluated and prototypes are developed and tested. The methods used are described in detail in our freely available manual Öffentliches Gestalten.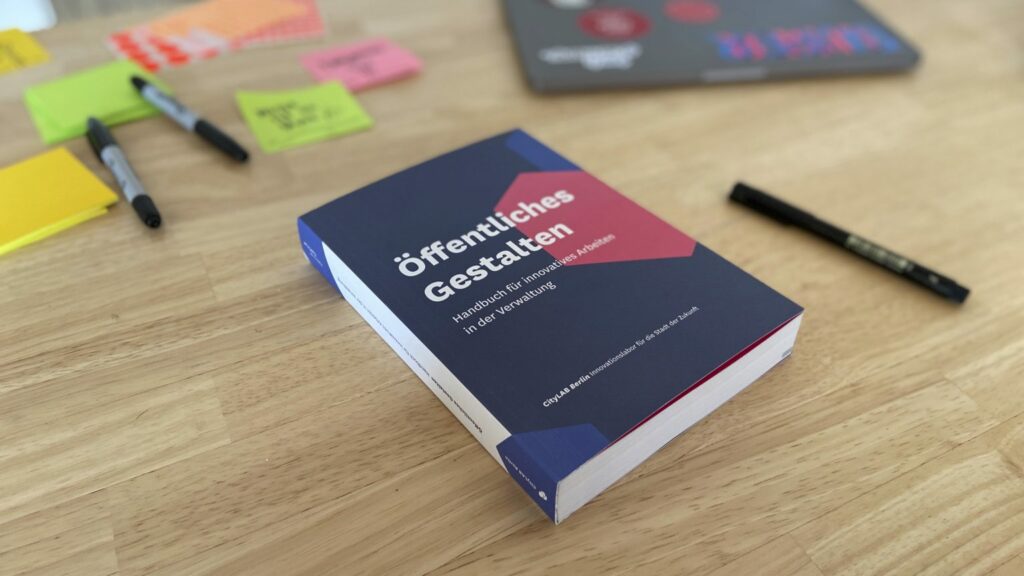 As a first pilot project, CityLAB Berlin is currently working to optimize the birthday and anniversary database maintained by the twelve Berlin districts. Every month, LABO Berlin (Landesamt für Bürger- und Ordnungsangelegenheiten – State Administration Authority) determines which elderly citizens in a district are due to celebrate a major birthday (e.g. 80, 85 or 90 years). District Office staff pass this information on to a committee of citizen volunteers who make congratulatory calls or in-person visits.
District offices often use individually programmed Excel macros or Access databases to automate particularly time-consuming or error-prone process sequences. But these applications are no longer compliant with the state's new ICT guidelines and will not be permitted for use from the middle of the year.
Since there is currently no functioning alternative, the situation is now critical. Berlin still lacks a central data hub that enables the migration of locally held data and programming solutions to the cloud. Standardizing the countless specific procedures as Software as a Service (SaaS) would not only significantly reduce the workload of district office employees, it would also save millions of euros in the long term and provide the foundation for a modern administration. Together with the ITDZ, CityLAB is developing potential solutions for digital administration that can be put to use right away.
Four phases of innovation: analysis, intervention, evaluation and prototype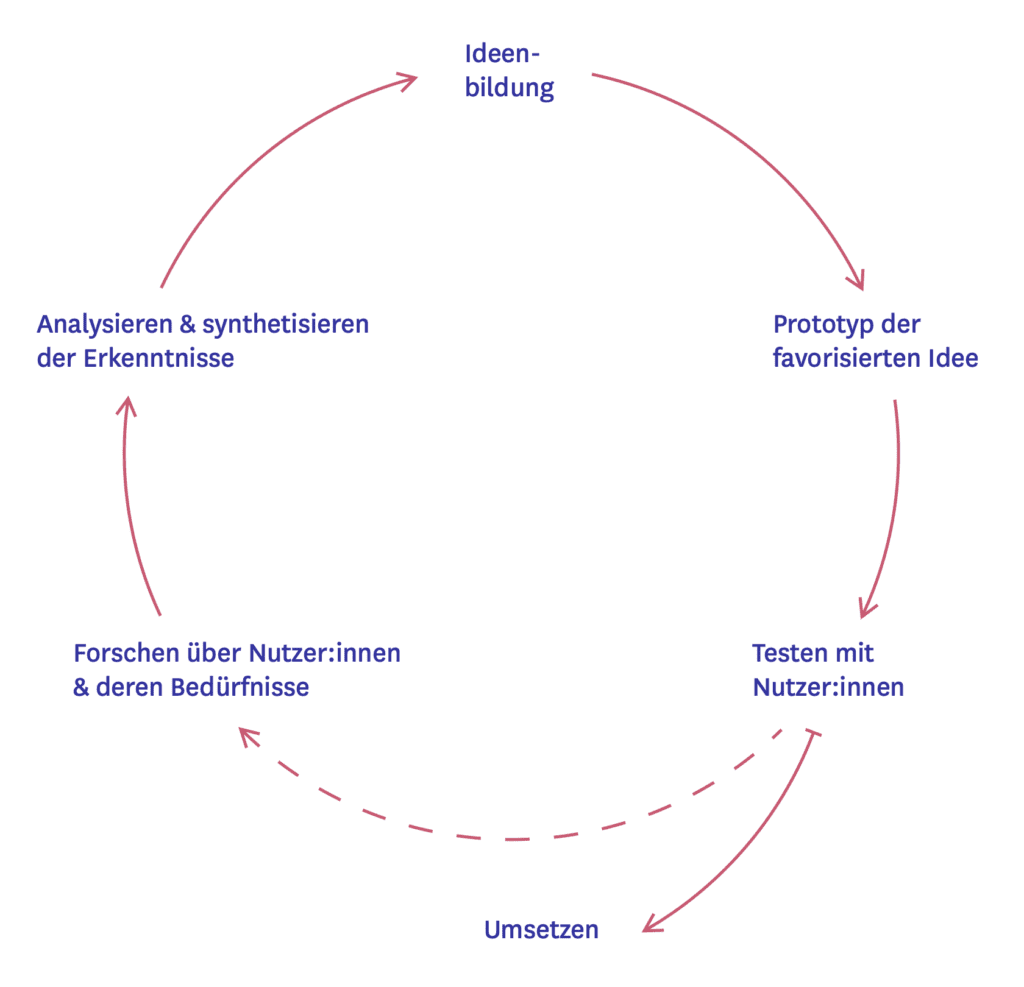 Analysis: The first step was to hold a workshop at which relevant actors and processes were identified, causes and effects were examined, and focus areas for further action were determined. Why will Excel macros not be permitted for use in the foreseeable future? What is the timeframe for implementation? Which ICT guidelines have to be observed? The results provide the foundation for further elaboration.
Intervention: In the second phase, administrative employees from a total of seven districts came together to provide insights into their very specific work processes. Needs and barriers were identified, commonalities and differences were documented. The inventory was rounded off with brainstorming processes and the development of initial solution concepts.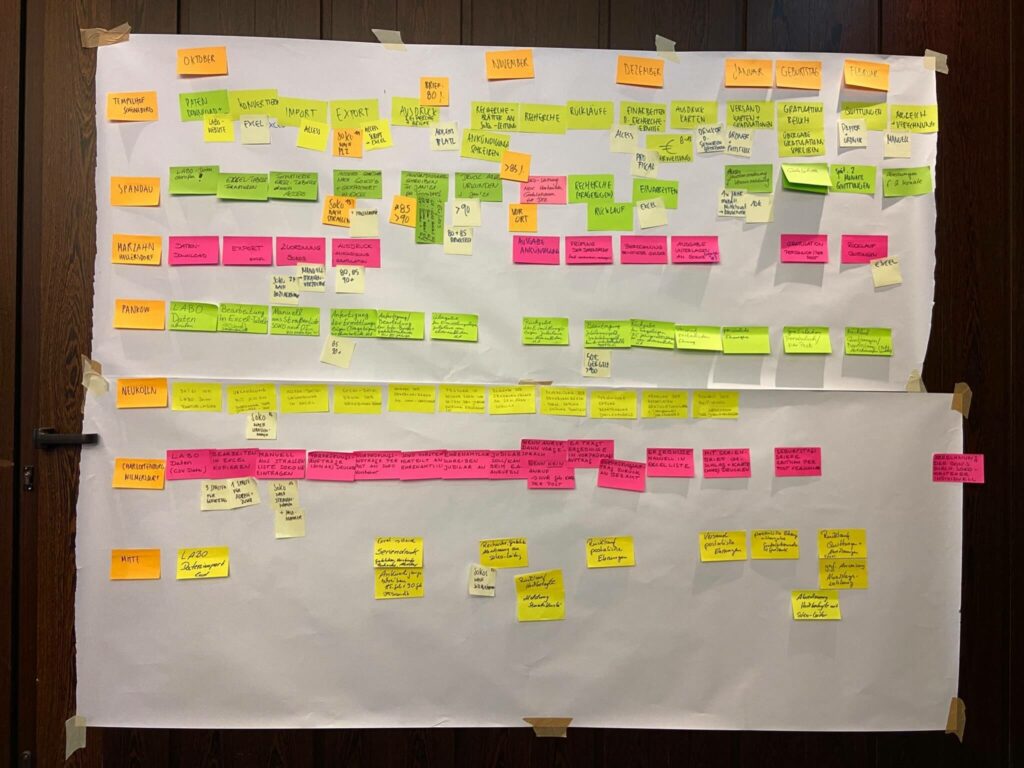 Evaluation: The third phase translates the insights gained into visual solution proposals in the form of wireframes and click dummies. Typical elements of service design are applied: service blueprints are used to map out people, actions and processes, while use cases and personas describe requirements from the perspective of the various actors. In addition to pragmatic solutions for prompt implementation, imaginative drafts provide space for creative ideas that contribute positively to the prototype design.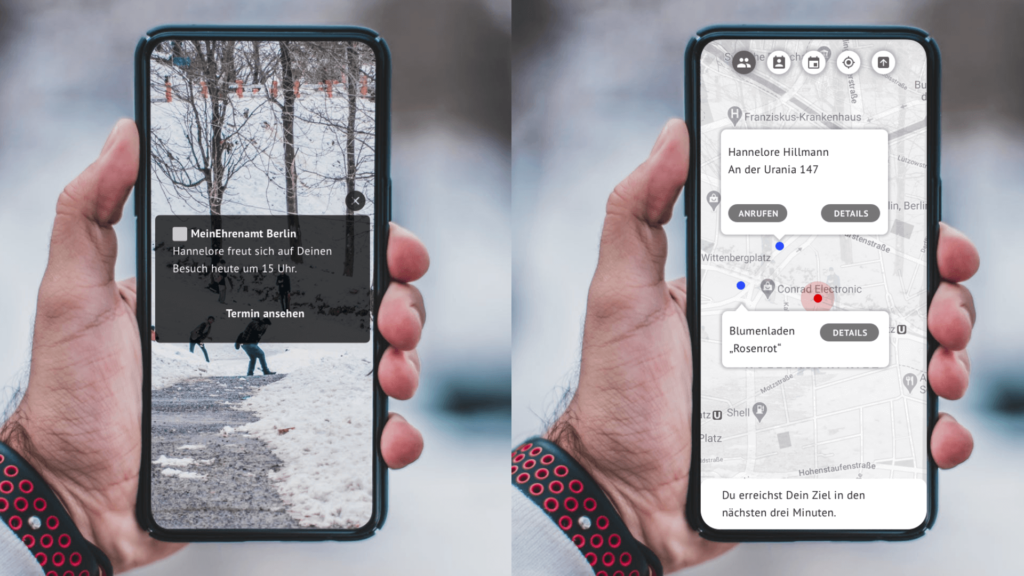 Prototype: The fourth phase involves agile development in close collaboration with key stakeholders. Short development cycles (so-called sprints) and regular feedback loops guarantee needs-based development and enable flexible adjustments to be made to incorporate new requirements. Finally, support for each specialized procedure concludes with further user tests and an electronic specification sheet for public procurement of the software development.
Together with the ITDZ, we are pleased to support the implementation of further IT micro-processes under the Prototype Workshop program so as to contribute to the creation of a modern, digital administration.
To the Prototype Workshop project profile